5 Strategies for Developing Confident Writers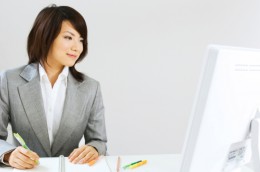 People dislike writing for many reasons. Some think they simply don't have the ability; others don't feel that they have anything to say; still others feel it's not as important as the other work they do. They procrastinate and then end up thinking they don't have time to write.
Here are five strategies to help scientists, technicians, researchers, and engineers who write grow their confidence in their abilities:
Accept that writing is essential. Remind your writers that they are building a skill, not accepting a punishment. Help them understand what the purpose is and why it is important. The sooner they are able to accept the merit of writing, the more willing they will be to address it.
Organize your thoughts. Adopt and encourage a consistent practice of brainstorming. Once ideas start bubbling up, encourage team members to write them down, along with any information they would like to discuss about the topics. They can then analyse and compare the points against each other. The strongest topics with the most support will be built out, while the weakest will be put aside for another day.
Just get words on the page. Remind your team members not to confuse a first draft with the finished project. Self-editing while writing can inhibit the creative process. Think of writing as travelling 60 mph and self-editing as slamming on the brakes. Mid-sentence editing causes stopping and starting that is like a mental engine blowout.
Every bit counts. Encourage your team to make time for writing every day, no matter how brief. By picking up a pen or sitting at the keyboard for only 15 minutes a day, writers will see a drastic improvement in skill over time.
Always be in assessment. Skilled scientists and technical experts understand that continuous assessment of their work is crucial. That's true for their writing, too. Is the idea clear? Is the work organized? How can any feedback be implemented? Remember, writers should assess their messaging after they have something to work with.
When a deadline is in front of your writers, help to calm any dread that creeps up by offering a few of these strategies to help get the ball rolling. Writing is a skill built over time and effort. Like anything else, it is accomplished by putting one foot in front of the other or, rather, one word in front of the other.
[cta]For more strategies to help develop confident, effective writers, contact Hurley Write by phone toll-free at 877‑24‑WRITE (877‑249‑7483), or visit our website at https://www.hurleywrite.com/contact.[/cta]