Creating Clear, Concise Technical Content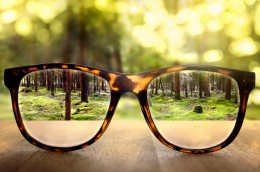 What does it take to write clear, concise technical copy? According to Associate United States Supreme Court Justice Elena Kagan, writing for any technical field, including the law, requires a combination of knowledge and writing ability. Kagan outlines six keys for writers of technical documents:
Be a good reader: Don't skim!
Write so that people outside your target audience can understand you.
Don't "dumb yourself down." You still have to make your points clear.
Enjoy what you're writing.
Be clear in your reasoning.
Ask people you trust to review your work.
These are great points and will certainly help writers. Another key is that before any writing begins, the writer must have a purpose; at Hurley Write, we call this the "outcome statement." The outcome statement is simply a statement that you write for yourself to help you tighten content, keep on track, and address the salient point of the document, whether it's an article for a law journal or a software guide.
With an objective focus, you can develop a document structure that helps you cover necessary points and provide support. One of the greatest assets a good writer brings to a project is the ability to make difficult technical content digestible to readers. To that end, the use of simple, clear language is invaluable. This is where the structure you use for the document is so important: By "chunking" content under meaningful headings and subheadings, readers can see logical progressions and find the information they're looking for more easily.
Finally, when a draft is complete, ask a trusted colleague to review it. Often, by the time you've completed a draft, you've worked with the document for so long that finding mistakes can be difficult. A fresh set of eyes is indispensible for testing the quality of the content, the structure of the document, and how well you've addressed the topic.
[cta]Are you looking to strengthen the skills of the writers in your organization? Hurley Write can help. Contact us by phone toll-free at 877-24WRITE (877-249-7483), or visit our website at https://www.hurleywrite.com/contact.[/cta]