Good Writing Is an Essential Leadership Skill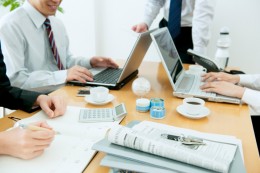 Scientists, engineers, and other technical experts don't just work behind the scenes anymore. They are essential to their organizations not just for the work they do, but also for their ability to communicate that work and its results to others. As such, they are de facto leaders of their organizations and in their fields.
Many technical fields require publication of research and test results, but effective leaders must be able to communicate in many form factors, not just in professional journals and at conferences. For example, leaders must be effective in:
Emails: Poorly written emails can confuse or even offend recipients.
Internal documentation: Confusing or incomplete documentation of processes and technology jeopardizes quality.
Project reports: Overly complex, rambling reports are unappealing to colleagues and clients.
Social media: Error-riddled social media posts appear unprofessional.
For team leaders and managers, written messages, typically in the form of email, are a convenient way to communicate with teams, departments, and even the organization at large. The ability to craft concise, clear, and focused messages is invaluable, whether those communications are quick emails to convey project status, instructions for new team members, or minutes from the weekly team meeting.
No longer a "soft skill"
For people coming out of engineering and other technical university programs, writing used to be considered a "soft skill." After all, these students are future engineers, chemists, and the like, not English majors, right?
By refusing to invest time to improve their communication skills, however, these students could very well be limiting themselves to a role as team "number cruncher." Effective communication can be the key to career advancement.
Effective communication takes practice
Unlike the study and memorization that go into learning technical subjects, writing is a skill gained through experience and practice. To help your leaders advance their abilities, get them involved in writing courses and consultations that allow them to practice writing with the actual material they use in their jobs.
Remember, it's not just what your employees write, but how well they write that counts. The quality of research papers, journal articles, trial conclusions, and grant applications shapes the success of your organization more than you might realize.
Give your team the necessary skills to make your organization's reputation shine.
[cta]What's the ROI of good writing? Find out in this helpful infographic.
For more strategies to help develop confident, effective writers, contact Hurley Write by phone toll free at 877‑24‑WRITE (877‑249‑7483), or visit our website at https://www.hurleywrite.com/contact.[/cta]