Why Every Person on Your Team Should Be a Competent Writer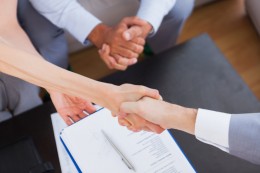 As Kyle Wiens, Chief Executive of iFixit, said in Harvard Business Review, "Good writing: Businesses claim to practice it, support it, and value it. But more often than not, their money isn't where their mouth is. Poor grammar and jargon-riddled writing are rampant. We're great at inventing terms … but poor at communicating what we actually mean."
Your company's most valuable asset isn't a product; it's the company's reputation. Poor writing can hurt that reputation and ultimately affect your bottom line. Many organizations are realizing that effective communication is a core competence and must be developed at every level of their operations.
If everyone on your team is a capable writer, your material will be more complete, better-edited, and more effective. You'll foster customer confidence in your brand because those customers will not only understand what you're about, but also appreciate your ability to communicate with them clearly.
To help build better writing, encourage a collaborative environment that allows your team to:
Talk about what they're writing.
Connect with a good editor.
Collect tips for more effective writing (e.g., write short, direct sentences in the second person [you]; avoid jargon).
Read, read, read, especially the classics (e.g., Charles Dickens, Ernest Hemmingway, Mark Twain).
Follow blogs from professional writers, editors, newspapers, and the like (e.g., The New York Times blog Draft).
Make sure that your team members understand that good writing will help them clearly state their ideas so that they're more easily understandable and therefore profound and effective.
As Ed Yong in the Not Exactly Rocket Science blog points out, "Writing is a constant battle for attention. Filling prose with jargon, and failing to consider the all-important audience, ensures that you lose the battle before you've even published a pixel. Nobody has ever felt obliged to read. Don't give them reasons to stop."
Help your writers improve the essentials
You can help your writers gain the essential skills to make all business writing a win for your organization. The fundamentals of effective communication are more straightforward than you or they might think:
Know your audience.
Be concise: Wordiness doesn't reinforce expertise.
Write every day.
Edit everything. Important documents should be reviewed extensively, but less formal documents also matter.
Attend a writing workshop that uses real-world samples and provides one-on-one feedback.
Hurley Write's technical and scientific writing courses can teach your team valuable writing skills in less time and with less effort. Many classes can be conducted onsite at your company's location or presented online for groups or individuals.
[cta]What's the ROI of good writing? Find out in this helpful infographic.
For more strategies to help develop confident, effective writers, contact Hurley Write by phone toll free at 877‑24‑WRITE (877‑249‑7483), or visit our website at https://www.hurleywrite.com/contact.[/cta]