Give the Gift of Meaningful Employee Training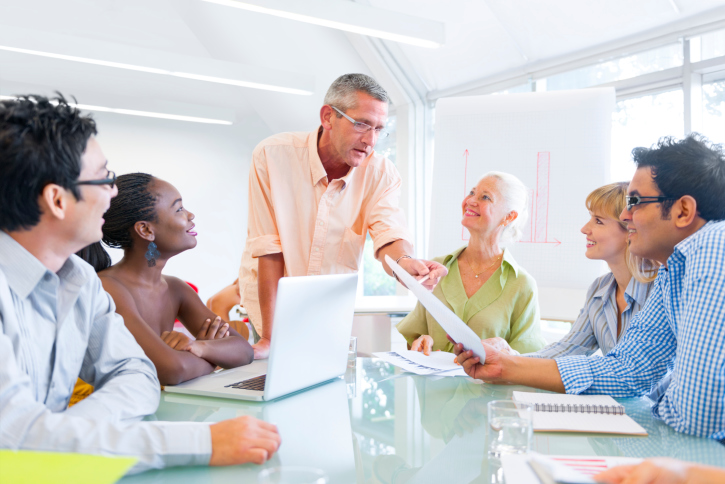 Each year, companies give hams and gift cards to employees at the holidays. If you're in charge of corporate development, consider a gift that delivers value now and throughout employees' careers: the gift of meaningful training.
Backing a real benefit
During the most recent recession, companies deeply cut spending on training and development. When the recovery began to accelerate, spending on training skyrocketed, as Forbes reports in "Spending on Corporate Training Soars: Employee Capabilities Now a Priority." Why? After years of training austerity, corporations were feeling the pain of not just a skills gap, but a capability gap. According to the Forbes report, 70% of organizations say employee capability is one of their top five challenges, noting that it takes 3-5 years to make a professional employee fully productive.
The move back to training has continued throughout 2015 as companies seek to reduce turnover and retain the essential knowledge of experienced workers. In an analysis of the factors driving training choices this year, Training Magazine notes that corporations are striving to both keep skilled contributors and find new employees with the necessary skills. Job-hopping is at an all-time high, older workers are preparing to transition out of the workforce, and although new workers are willing to come on board, many younger candidates lack the skills that come with deep experience in the field.
How does training help?
Every company wants return on investment (ROI), and training is truly an investment that delivers. Strong training programs:
Improve performance — Employees who are well-trained are more productive and engaged.
Aid in recruitment — Employers who invest in training and education programs are more attractive to top candidates.
Increase retention — Employees who feel they're supported and have growth potential at a company are more likely to stay.
Enable knowledge transfer — Limiting a skill to just a few people creates bottlenecks when those people must assume all of a workload and, when they leave, that knowledge gap can be difficult to fill.
Choose training with the highest value
Of course, not every training program will deliver the bang you need for your buck. Selecting programs that meet your company goals is vital, but also look for programs that will ensure that participants come away with new capabilities that actually matter to their jobs.
Five factors that make training worthwhile for your team:
It's about something they need right now; don't force people into a leadership class when what they need is help writing proposals.
It's something that doesn't just build a skill, but also supports and advances their careers.
It's customized to address real work situations, not generic examples.
It's not delivered by rote through people who are "just" trainers, but taught by experts in the subject matter who can actually respond to questions and provide relevant feedback and advice.
It offers ongoing opportunities for further engagement and education.
High-quality, focused, dedicated training programs are a gift in the truest sense of the word for your staffers and for the long-term health of your company. Be sure you work with the right providers to get the best results.