Productivity Hacks: 15 Ways to Keep Writing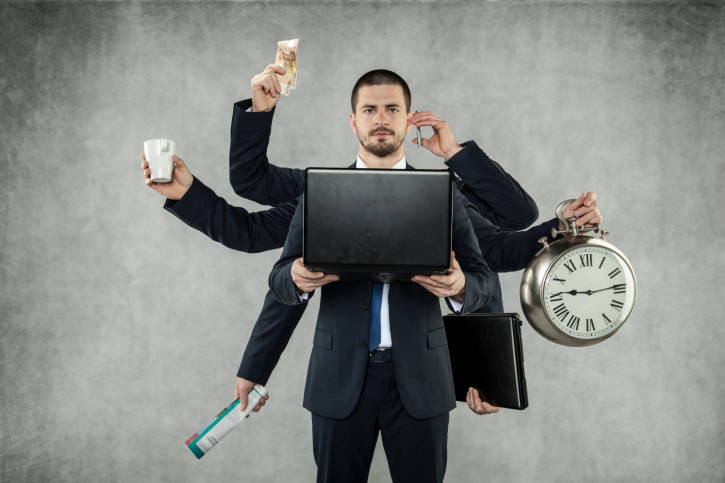 At Hurley Write, we emphasize the idea that to write better, you need to write often. Making writing part of your everyday routine maintains and improves your writing skills, keeps your writing projects on track, makes you more comfortable when writing, and more.
But good intentions are one thing; actually sticking to a writing routine is another. We all say we're going to hit the gym every day, eat healthier, or keep up with our writing, but little things can throw us off track all too easily.
Don't let writing be another broken promise. In this season of new habits and resolutions, here are 15 ways to incorporate writing into your routine and keep it there.
[sidebar]Training doesn't stop here! Listen to or download Hurley Write podcasts on iTunes or SoundCloud. With 32 recordings to choose from, you can find the tips and tricks you need to improve your professional writing.[/sidebar]
Set a writing time and stick to it. Mark off space on your calendar and set an alarm on your phone to ensure you keep your writing appointment.
Make it a priority. Don't let excuses or other obligations take over your writing time.
Have a goal in mind. Tell yourself you'll write a certain number of words or pages before you can move on to another task. Make the requirement manageable, but stick to it.
Let writing be enjoyable. If you have the option, find a place where you like to go to write, a special notebook, or a music playlist that makes you want to write.
Treat yourself after the writing session is over. When you've met your daily goal, allow yourself a short walk, a cup of your favorite java, or another positive indulgence before you move on with the day.
Sometimes, write for fun. Don't feel like you always have to write work-related material: write about subjects just because you're interested in them and see where your writing takes you.
Remove distractions. Write in a place that allows you to disconnect from the world for a bit.
Stay organized. Keep your writing in order and easily accessible so you don't ever have to start over.
Recharge. Make sure you're well-rested and well-fed so you can make the most of your writing time.
Plan ahead. If you have a few free minutes during your day, jot down some notes and ideas for your next writing session, and you'll already be one step ahead.
Find companionship in your writing endeavors. You know a gym partner can help keep you accountable for your workouts, so finding someone who also has writing tasks and can help keep you on track.
Read what others are writing. Be inspired by authors in your field and get ideas from their style, feedback, and successes.
Take a step back. Every few weeks, look back at all the writing you've done to give yourself a sense of accomplishment.
Don't fall off the wagon for too long. If you miss a day, don't beat yourself up. But don't let a month or even a week pass before you pick up writing again.
Write, write, write. Writing isn't always about writing something publishable or even readable. It's often just about the habit. Keep writing and you'll be surprised how well you write if you just keep doing it.
Don't make writing a New Year's resolution. You can start today to begin a new and lasting habit that will benefit your career and your life!
[cta]To learn more about Hurley Write's customized onsite technical, scientific, or business writing workshops or online classes, contact us at 877‑24‑WRITE (877‑249‑7483), visit our website, or email us.[/cta]