This Resolution Benefits Every Part of Your Business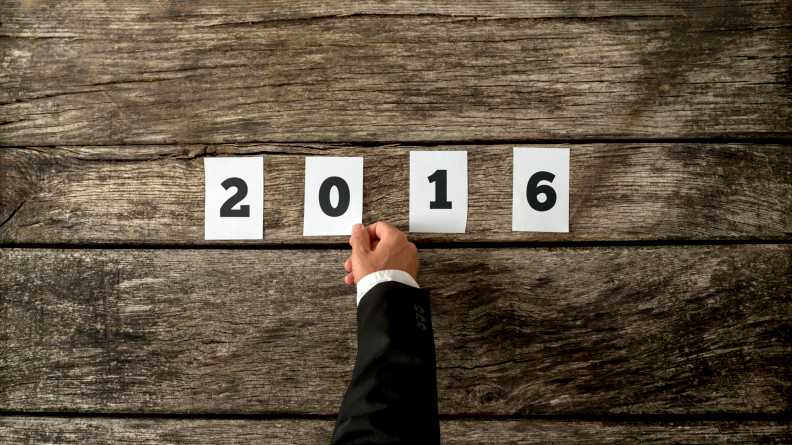 New year, fresh start?
The start of a new year isn't just a time for making personal resolutions: it's also the perfect chance to evaluate where your business is headed. Business goals often focus on eliminating waste and improving efficiency. If your business goal for 2016 is to eliminate waste in your organization, a place you need to look for that waste is one you mightn't expect: your organization's written communications.
Business leaders want their communications to be professional, but good writing isn't often a priority because organizations often don't realize that poor writing has real, measurable costs.
In an examination of the benefits of plain language in business, readability researcher William DuBay reveals that "as much as 40% of the total costs of managing all business transactions is caused by poor communications."
DuBay cites examples of measurable monetary costs of poor writing.
After revising its operations manuals, FedEx measured the time employees saved searching for information and found it had reduced costs by $400,000.
The Department of Veterans Affairs found that form letters in plain language reduced the number of support calls it received; changes to just one letter saved the agency $40,000.
Revised redirection of mail forms used by the Royal Mail in Great Britain saved £500,000 in the first nine months.
These examples show that effectively written documents can dramatically impact a company's bottom line. But poor communication also has costly indirect consequences.
Employee morale and productivity may be reduced by poorly written communication from managers and colleagues.
Customers may become alienated and move on to competitors as a result of bad communication.
Poor writing on websites may reduce search engine traffic and business opportunities.
Despite strong evidence that proficient writing is essential, many organizations still view writing training as a nice option to have but something that doesn't necessarily offer a high return on investment.
In reality, nothing could be further from the truth. Poor writing places an incredible burden on businesses. If you want to eliminate waste and improve efficiency in your business in 2016, make improving your employees' written communications your number one goal.
[cta]To learn more about Hurley Write's customized onsite technical, scientific, or business writing workshops, webinars, or online classes, contact us at 877‑24‑WRITE (877‑249‑7483), visit our website, or email us.[/cta]