A Workout Free Step to Personal and Professional Success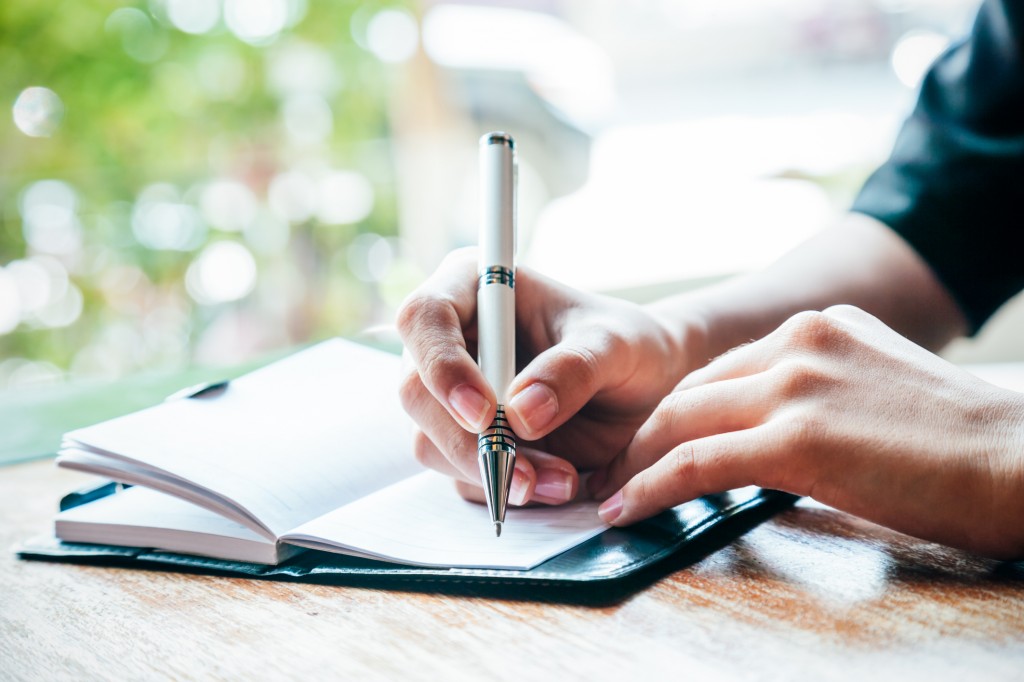 Empires have been built on writing about the habits of successful people. But one of the most important habits, one that top executives cite again and again, is simply the act of writing itself.
Take a look at lists of executive and CEO tips in publications like Time Inc. and Fast Company: all include daily writing as a habit of top leaders. This isn't business writing we're talking about. Rather, the most productive type of scribbling is called freewriting, and it offers surprising benefits.
Freewriting can cover a variety of topics, but the basic premise is to set a timer for 20 minutes or so and let your mind and your pen go. Not sure what to write about? Take your pick.
Make a list of positive things that happened that day.
Choose a topic or goal (personal or business) and write down everything that comes to mind.
Write a list of things you'd like to accomplish during the next day, week, or month.
Jot down a recollection of your day, including both accomplishments and challenges.
Put a particular problem on paper, then spend your time adding questions, solutions, ideas, and options, no matter how impractical.
This type of writing needn't be tidy, cohesive, or even grammatically correct! The main point is to develop the habit of writing every day, by getting your thoughts down on paper.
Are you ready to improve your business writing?
Get the tips and tricks you need to make your communications readable by downloading Hurley Write's new white paper "Readability: Easing the Way for Your Readers"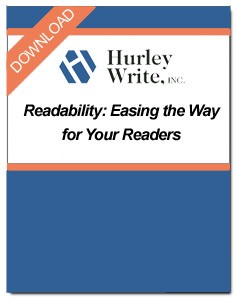 Experts agree that freewriting for just 20 minutes each day helps narrow your focus, reduce stress, and provide perspective.
Harvard Business School professor Teresa Amabile notes that writing boosts self-awareness and performance over time. Daily freewriters see gains in focus, patience, planning, and personal growth.
Research shows that writing reduces stress, which interferes with decision making; affects worker health (in turn, leading to missed work and higher health costs); increases the risk of workplace injuries; and decreases employee morale.
Amabile also suggests that reflecting on positive accomplishments and growth through review of daily entries can boost morale, motivation, and creativity.
Ready to get started? All you need is a notebook or journal, a pen or pencil, and a timer.
Find a comfortable place to write, free from distractions.
Pick a time of day that works for you — morning, noon, and night each offer their own benefits.

Morning writing can help you clear your head and set priorities for the day ahead.
Reflective writing in the evening has been shown to help improve perspective and performance. Harvard Business School's Francesco Gino finds that new employees who wrote reflectively at the end of the day performed significantly better than those who didn't.

You can put on music or ambient noise if it helps you to relax and stay focused.
Set the timer for about 10 minutes. Start with five minutes and work your way up.
Include a positive outlook. Amabile suggests that looking on the rosy side is especially useful in reflective writing.
Review past entries each week or month to get a sense of progress.
Let go of rules and expectations, and give freewriting a try!