Invest in Employees to Train and Retain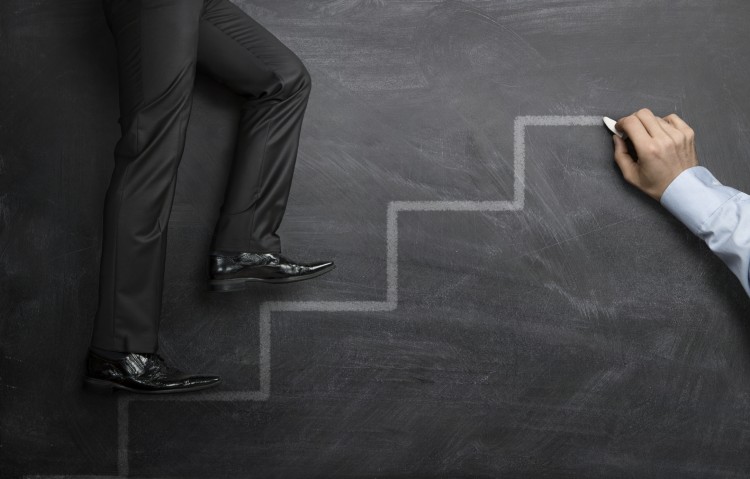 The struggle for talent is real! The U.S. Labor Department's Job Openings and Labor Turnover Survey reports a peak 5.8 million job openings and an employment gain of 2.6 million positions. Talented new hires are in demand, and current jobholders have plenty of opportunities to explore greener pastures.
How can you hold on to your top talent in this type of environment? Increasing wages isn't always an option, but retaining experienced employees (and the resources you've invested in them) is vital. One fairly simple solution can help you keep great employees and make your company more attractive to prospective applicants: career development.
Consider helping employees keep their resumes current with courses that have value across job types. For example, writing skills are a primary area in which today's professionals often fall short. Provide training in important career skills and watch the benefits stack up for you and your employees.
Invest in training to strengthen your team
Offering training, whether through onsite group classes, webinars, or individual online sessions, can yield numerous benefits for your employees and your organization. Inc. Magazine reports that employees see training as a benefit that can promote loyalty in current staff and boost your company image when compared with competing employers. In turn, your company earns a reputation as a great place to work. And your hiring staff might just see an improvement in the quality of applicants. After all, you want the type of talented people who continually strive for improvement.
Training can also help you identify and address skill deficits in your team members.
Writing training is the right option
Time and again, managers and professional staff alike report that writing tops their lists of capabilities that need polishing. The National Commission on Writing report, which surveyed 120 U.S. corporations, dubs writing a "threshold skill" for employment as well as promotion. Half of respondents considered writing ability when hiring professionals, even going so far as calling it "your ticket in [or] your ticket out."
The survey results also reveal that two-thirds of salaried employees had at least some writing responsibility. Regardless of whether professionals are writing standard operating procedures (SOPs), manufacturing documentation, problem or injury reports, management or human resources manuals, website or marketing copy, financial or client reports, or just memos and emails, the ability to write clearly and comprehensively is a "must have."
Furthermore, half of the responding companies noted that they consider writing ability when promoting workers.
"You can't move up without writing skills," said one respondent.
By investing in writing training, companies can improve the quality of a multitude of deliverables, including:
Technical documentation
Help documentation
Graphical user interface (GUI) and user interface (UI) presentation
Management and human resources reports
Proposals and grant applications
Business correspondence
Financial reports
The results include a better public perception of your organization and more favorable client responses. But the benefits don't end there.
Employees who lack confidence in their writing often procrastinate on writing tasks, leading to bottlenecks or even missed deadlines and increased stress for the entire team. Interrupting this cycle by improving employee skills can help pep up morale, increase loyalty, and smooth out workflow.
So what are you waiting for? With today's online and streaming technologies, a wealth of training options are available, including onsite instructor-led group classes, streaming webinars, online classes, and blended options.
[cta]To learn more about Hurley Write's customized, onsite writing workshops, webinars, or online classes and how they can help you train and retain your best employees, contact us at 877-24-WRITE (877-249-7483), visit our website, or email us.[/cta]