Make Your Writing Short(er) and Sweet(er)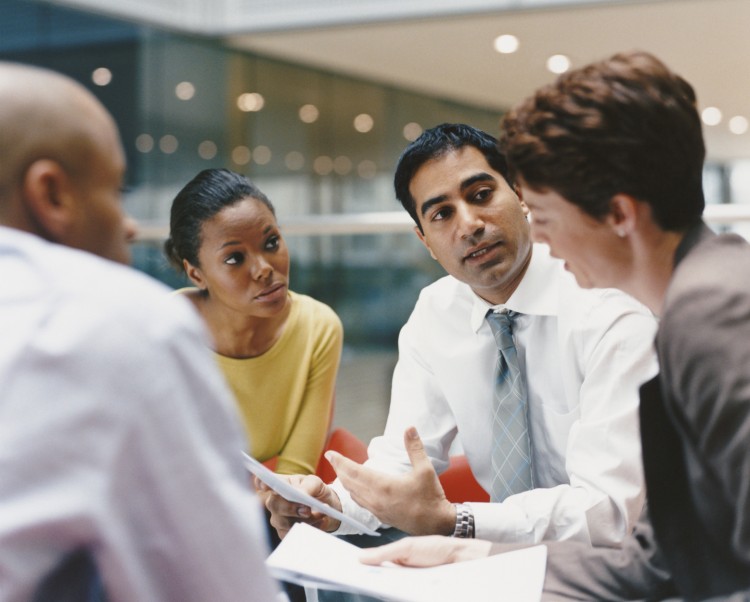 Ever feel like your days are spent chasing after co workers and clients in a futile effort to get information from people who're too busy to respond? It's a frustrating way to work, and one that too many people are familiar with.
As the administrative support professional for the president of a major telecom company, Elaine Brightharp-Cooper knows this feeling all too well. Between coordinating activities for the board of directors to arranging the department's group activities and communications, dealing with vendors and corporate visitors, proofreading and uploading documentation, and helping resolve everything from facility and accounting needs to intercompany interactions, Brightharp-Cooper doesn't have the luxury of waiting around for answers. Her work often involves business-critical information, and many times, she's the first communicator with vendors or clients.
"It is important that information I relay is accurate, to the point, and gets the action required to allow me to move onward to the next steps," she explains. "Any miscommunication can mean an unnecessary delay … and we do not have the luxury of extra time."
When Brightharp-Cooper had the opportunity to participate in an onsite Technical Writing course through Hurley Write, she grabbed it.
"I wanted to learn how to condense my writing to make it more succinct and to prompt my reader to resolve situations faster," she says. "I also wanted to learn how to speed read through a document so that I could respond faster."
She couldn't be happier with the results.
"People respond quicker to my notes, and this helps me to finish my work faster. And I've noticed a lot of improvement [in other participants' writing]. Now I have extra time to work on other matters."
A better learning environment
Brightharp-Cooper's training began after her company's president, finance manager, and compliance manager recognized the need for employees to improve their writing skills. After researching several companies, the president and his two managers decided on Hurley Write and set up an onsite training event.
"The course material was excellent," adds Brightharp-Cooper. "We learned what makes for good writing and why. We got a chance to practice what we had learned and worked on a few samples from our usual work, which led to improving upon the writing content.
"Each participant was provided a book with the discussion materials and an area to write comments. It was classroom-style learning with group interaction and a chance to apply what you learned rather quickly. This style of teaching forces you to quickly absorb the material, commit it to memory, and then apply it. Each participant came away from this class knowing and having practiced their technical writing skills with a helpful guide that we could refer to later."
The experience was a contrast from other courses in which Brightharp-Cooper had participated.
In those courses, she says, "Very little time was devoted to having you correct a former document or practice along with people that you would be working with in a group setting and incorporate a buddy learning system."
Lessons learned and applied
Right away, Brightharp-Cooper discovered flaws in her writing style.
"I write too much and should break my content up," she says. The training "made me look at how I word my emails. My audience will devote no more than a minute or so to whatever is written because they don't have time."
She learned some important tips that apply to all business and technical writing, including email communications.
Know your audience.
Clarify your objective and expected response.
Be concise and specific, eliminating unnecessary words and jargon.
Put important information and expectations up front.
Communicate with confidence.
After the course, Brightharp-Cooper put what she'd learned into use, profiling her audience and planning her messages more carefully.
"I usually do some quick research on an unknown subject before I try to communicate with someone," she says. "I conduct my due diligence, think about the recipient, and try to cover all areas that might need addressing to ensure that I get a quick resolution.
"I've stopped writing books and now provide helpful links so that recipients can choose to read additional material if they so desire, instead of forcing them to do so. And I give the recipient credit for having some sort of intelligence by not retelling a story that they already know.
"I also now put quick notes in the subject line or start the subject line with action words like 'Alert' or 'Signature Required' so that recipients know what is expected of them before they even open up the email. I also use less jargon and trade-related words and stick to writing only what is necessary."
Time and sanity saved
Brightharp-Cooper sees the writing skills she learned from Hurley Write's "Exceptional Technical Writing" course as invaluable. And the take-home materials help her keep those lessons fresh.
"People noticed right away," she says. "Now, whenever I write, I am constantly reminded of the course teachings and actually take a page out of my practice book to prepare communications."
[cta]For more information about Hurley Write's customized, onsite writing workshops, webinars, or online classes and how they can help you improve your company's technical and business writing, contact us at 877-24-WRITE (877-249-7483), visit our website, or email us.[/cta]