Get Write to the Point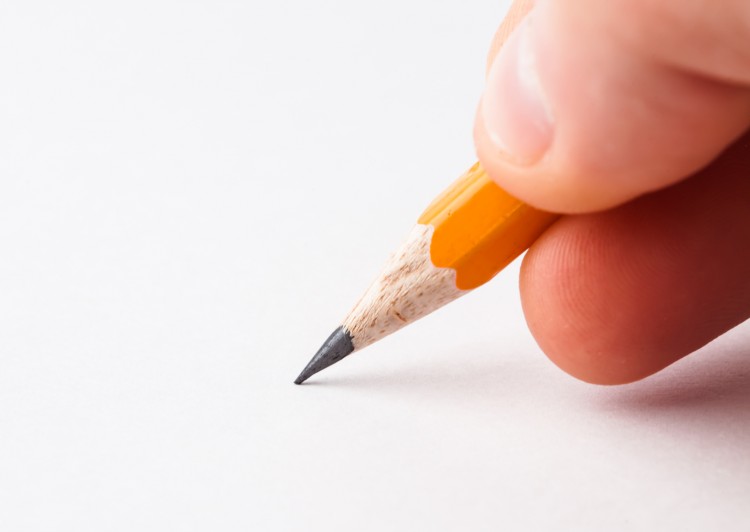 Are you a thought leader? You might be a brilliant scientist, a business leader, or a technical whiz, but there's more to leading than ability. True visionaries and thought leaders also share a passion for informing and inspiring others. As John F. Kennedy said, "Leadership and learning are indispensable to each other."
To position yourself as a thought leader in your area of expertise, consider how you can teach others about your business, your priorities, and your discoveries. One great way to do so is to share your insight through your writing.
Reach out
Social media networks are great places to start writing. Whether it's a blog or a Twitter feed, you have the opportunity to provide a window into your organization, the way you do things, who you are, and what you care about.
According to the BusinessGrow.com article "7 Ways Blogging Makes You a Better Leader," by Mark Schaefer, blogging can help to reinforce your authority in your chosen field and give you a way establish trust and provide clarity around various business decisions or activities. And if a post goes viral, your exposure can grow exponentially.
Getting involved in social media such as Twitter is another way to connect with customers and other experts. According to Steve Nichols' Industry Week article "10 Essential Social Media Tips for Senior Executives," you should begin with clear goals for what you want to achieve through social media. And connect with customers who respond or comment. According to the Forbes article "5 Ways Thought Leadership Puts You in The News," by Geri Stengel, you'll establish a closer rapport and learn what customers truly think and want.
Stand Out
According to Josh Steimle's Entrepreneur article "Grow Your Business a Thousandfold in One Year with Content Marketing," contributing articles for industry journals, magazines, or websites can also help to position you as a leader in your field. Many editors of these venues are looking for articles by those who have inside tracks, or they might be interested in interviewing you as an expert in the field.
When pitching such pieces, according to the Fast Company article "How to Write Thought-Leadership Pieces that Get Published and Don't Make Editors Want to Die," by Shane Snow, you should establish your credibility and be sure you've brushed up on your writing skills. Be willing to share what you know. And don't let your writing lapse into "marketing speak." Don't approach this type of writing with the sole aim of selling your organization's services or products. The purpose of this content is to showcase your knowledge and create a connection with the audience.
Becoming known as a thought leader needn't be painful. Hone your writing skills and put yourself and your business in the spotlight!
[cta]To learn more about how Hurley Write's customized onsite technical, scientific, or business writing workshops, webinars, or online classes can help you develop your writing skills, contact us at 877-24-WRITE (877-249-7483), visit our website, or [email].[/cta]