Understand the Case for Standard Operating Procedures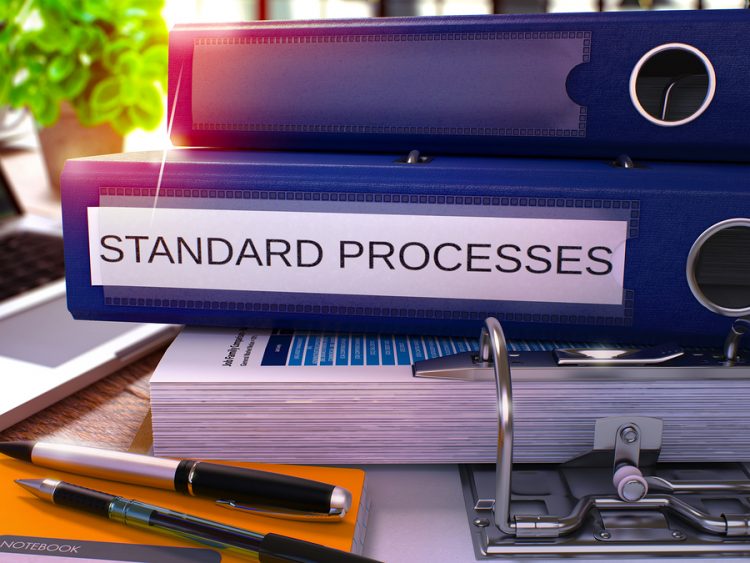 Deadly fires. Massive oil spills. Although technical or mechanical failures might play parts in such disasters and many others like them, another problem shares culpability: misused or poorly constructed standard operating procedures (SOPs).
SOPs are integral parts of quality control and risk reduction. From aerospace manufacturing to pharmaceutical production and customer service practices, SOPs are more than bureaucratic red tape. These written documents present standardized recipes for who, what, when, and where procedures should occur. And if SOPs are poorly written or implemented, consequences can be dire.
What could go wrong?
In many industries, from scientific research to manufacturing, employees rely on SOPs to protect product or service quality and their co-workers alike. University leaders often require that students follow SOPs when working with certain chemicals. Some even require that training on the use of SOPs be recorded. Why is there so much emphasis on the proper use of these documents?
A lack of SOPs for disposing defective ammunition contributed to the deadly fire at the Pulgaon Central Ammunition Depot.1 In the wake of the Gulf of Mexico Deepwater Horizon oil disaster, BP SOPs were found to be outdated and, in some cases, completely wrong, including providing contact information for an expert who had died four years before publication and instructions for dealing with animals that are nonexistent in the Gulf Coast area.2
Whether your employees use SOPs to protect co-workers or themselves, maintain product quality, communicate best practices, or meet compliance or security demands, if they aren't written correctly, they're less likely to be used consistently.
Keep to the right
The first step in fixing or preventing SOP issues is to require them in the first place. Train employees on their use and make sure they're readily accessible. Finally, and perhaps most important, make sure they're written to the highest possible standards so they're usable and user friendly.
At Hurley Write, we've worked with a variety of firms, training staff to write clear, concise, and usable SOPs. To begin, we can conduct a gap analysis to identify where your existing SOPs are in great shape and where they fall short. We can help you design usable templates for new or revised SOPs. And our customized SOP writing courses teach your team SOP writing strategies that enable users to complete tasks effectively and efficiently.
Don't wait until disaster strikes to evaluate your SOPs. If the job seems overwhelming, give us a call. We can help. And look for our next post, in which we'll talk about the differences between SOPs and working instructions.
[cta]To learn more about Hurley Write customized SOP classes or onsite technical, scientific, or business writing workshops, webinars, or online classes, contact us at 877‑24‑WRITE (249-7483), visit our website, or email us.[/cta]
1 The Indian Express. 2016. "Army to finalise SOP for disposing defective ammunition, says Manohar Parrikar." July 29. http://indianexpress.com/article/india/india-news-india/army-to-finalise-sop-for-disposing-defective-ammunition-says-manohar-parrikar-2942496/
2 Sumwalt, Robert L. 2016. "Standard Operating Procedures: The backbone of professional flight operations." National Transportation Safety Board. September 13. http://www.ntsb.gov/news/speeches/rsumwalt/documents/sumwalt_130916_sop.pdf